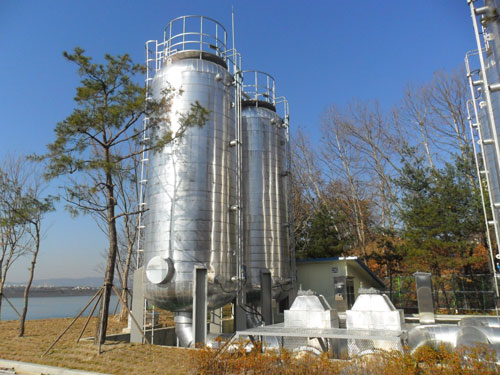 What is Water Hamer Standardization?
The water hammer is caused by the shut-off of valve in the high-pressure power supply, and usually occurs when the shut-off valve is closed quickly, causing a shock wave in the water pipe to reverberate or sometimes in the entire water system. Usually one or more "thumps" can be heard as soon as the valve is closed.
 How Water Hammer Can Cause Damage?
The shock wave caused by a water hammer can eventually damage the system. This can cause bursting anywhere in the weak point of pipe or at the joints. Built-in inlet valves are housed in tanks and other facilities with a water storage tank that can have special effects on hammered water, particularly noisy vibrations.
The Deputy Minister of Water and Wastewater of the Ministry of Energy prepared and developed some standards for the implementation of development projects in order to develop a quality system of work in the country.
In this sense, according to Sadrab Sanat Company's technical and executive records and regarding the design and construction of a hammer lift tank, the process of preparation and coding "Guidelines for the Selection and Design of Hammer Control Equipment in Urban Water Supply, No. 517" dated 27/01/2010.
The publication of Journal No. 517 is the result of the efforts of Sadrab Sanat's experts and designers. This instruction was notified by the vice president for strategic planning and supervision on January 27, 2010, and it is applicable and binding by executive bodies, consulting engineers and contractors since the aforementioned date. Sadrab Sanat Engineering Company is highly proud of Water Hammer Publication.